---
Turning Your Bridal Dreams Into a Reality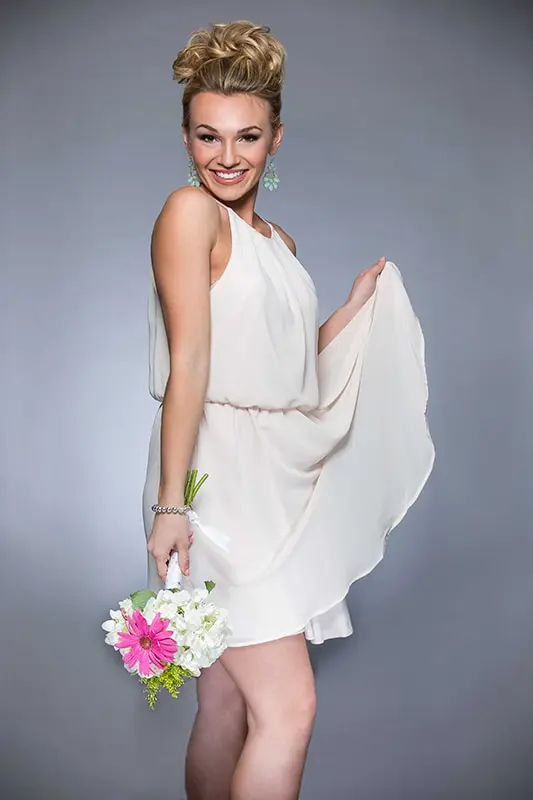 So many pieces come together to make up the perfect wedding day. The bridal party's hair and makeup is one of those vital pieces that you don't want to overlook! Our Fusion wedding coordinator, Lindsay, is just an email away to help you with planning this important portion of the day. Once you and your bridal party are in the capable hands of our professional hair and makeup stylists, you can relax and know that everyone will look their best for your special day.
Please note that pricing for each à la carte service varies depending on the day of the service, and the location where the service is performed. You can be assured that whether you come to us and get ready in our dedicated bridal area, or we travel to you to get you and your party ready on location, everyone we service will be thrilled with the final result! Prices are per person.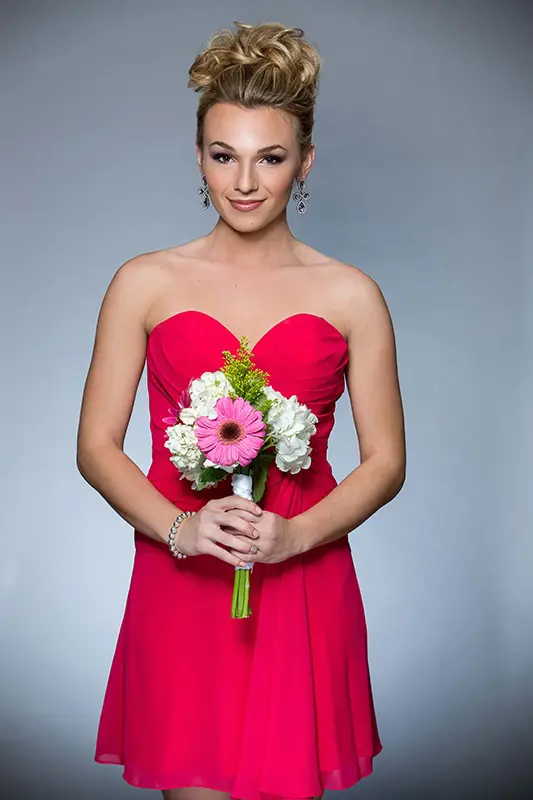 Brides-to-be: Don't forget to check out our amazing bridal packages! At Fusion, we offer a variety of bridal packages to meet your bridal-event needs, while working within your budget. You will be thrilled with the results. But don't just take our word for it; see what brides are saying about us online!
Services
In Salon Bridal Suite Services
On Location Services
*Prices are subjected to change depending on travel distances for stylists.
Sunday In Salon Bridal Suite Services
Sunday On Location Services
*Prices are subjected to change depending on travel distances for stylists.
Makeup
Trial Run
$85
$85
$85
$85
Bride
$85
$95
$105
$125
Bridesmaids
$85
$95
$105
$125
Flower Girls
$55 (12 & Under)
$65 (12 & Under)
$75 (12 & Under)
$85 (12 & Under)
Mother of the Bride/Groom
$85
$95
$105
$125
Hair
Trial Run
$85
$85
$85
$85
Bridal Updo
$85
$95
$105
$125
Bridesmaids
$85
$95
$105
$125
Flower Girls
$55 (12 & Under)
$65 (12 & Under)
$75 (12 & Under)
$85 (12 & Under)
Mother of the Bride/Groom
$51 Blowdry $85 Updo
$61 Blowdry $95 Updo
$71 Blowdry $105 Updo
$81 Blowdry $125 Updo